Sagefrost
Affiliations
Current
CaveClan
Names
Kit:
Apprentice:
Warrior
Sagekit
Sagepaw
Sagefrost
Life
Age
Approx. 36 Moons (Approx. 3 Years Old)
Status
Living
Debut
Unknown
Family
Father
Unknown Tom
Mother
Unknown Queen
Siblings
None
Mate
None
Kits
None
Education
Apprentices
Brooksplash, Twigpaw
Roleplay
Owner
Aphro
Sagefrost is a pale lilac tortoiseshell she-cat with blue eyes.
Description
Appearance
 Smaller than the average molly, Sagefrost is considered a runt for her tiny build. Her fur is a short length of pale grey and cream back with white underside and legs, and all paws are cream up to the ankle. She proudly displays a grey and white tail with cream spots that is dimensional to the rest of her body, and short fine whiskers. Her head is neat, her body is thin and her fur is always soft and easy to groom.
Sagefrost's eyes are a pale blue, similar to the icicles that droop from the branches of trees.  
Character
 Many underestimate the molly due to her small size, but this feline has a fire within her that would combat with her suffix. Undaunting and sarcastic, it's clear that Sagefrost has a feminine case of little man syndrome, and will happily correct anyone who belittles her for her size. Her wit is something that is never doubted and is shown in her ability to hold herself against those stronger and faster than her, able to seek out their weaknesses in order to swiftly and successfully bring down each opponent. Whilst mentoring, Sagefrost passes on this strategy, and instead of focusing on training her apprentice's physical capability, she makes sure they have equal time put into their psychological as well.  Happy to put anyone in their place, Sagefrost practices little restraint and is often known to lose her patience quickly during an argument or dispute, and willing to answer words with claws.
Skills
Coming Soon
Life
Kithood & Adolescence
Coming Soon
Adulthood
Coming Soon
Lineage
Coming Soon
Relationships
Family
Coming Soon
Love Interests
Coming Soon
Friends
Coming Soon
Enemies
Coming Soon
Notable
Coming Soon
Images
Life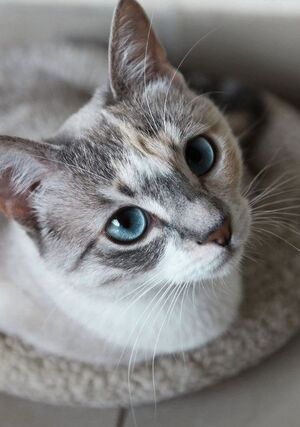 Character Pixels
Please do not edit this gallery unless instructed to.
Trivia
Although adopted from another player, Sagefrost became an extremely favoured character to Aphro, and greatly adored above many others.